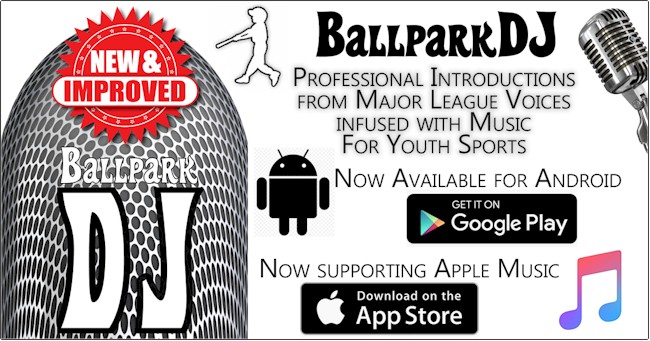 Professional Introductions for Youth Sports
Major League Voices Infused with Music

Let our major league voices introduce your kids this baseball or softball season with BallparkDJ. We've made it easy and affordable to have these talented professionals announce your kids every time they step to the plate. Combine with each kids favorite song for the ultimate gameday experience right from your phone. BallparkDJ has spent 8 years building and refining the complete app for your athletic audio needs. Share the good news with your fellow coaches, parents, and players.


Download BallparkDJ today for free and give it a try.
Now availble for Android and iOS. Phones and Tablets.
Now supporting Apple Music on iOS.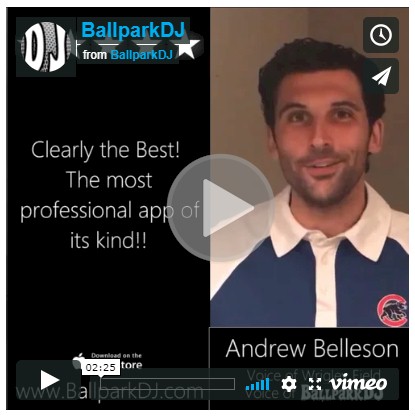 BallparkDJ
www.ballparkdj.com
team@ballparkdj.com